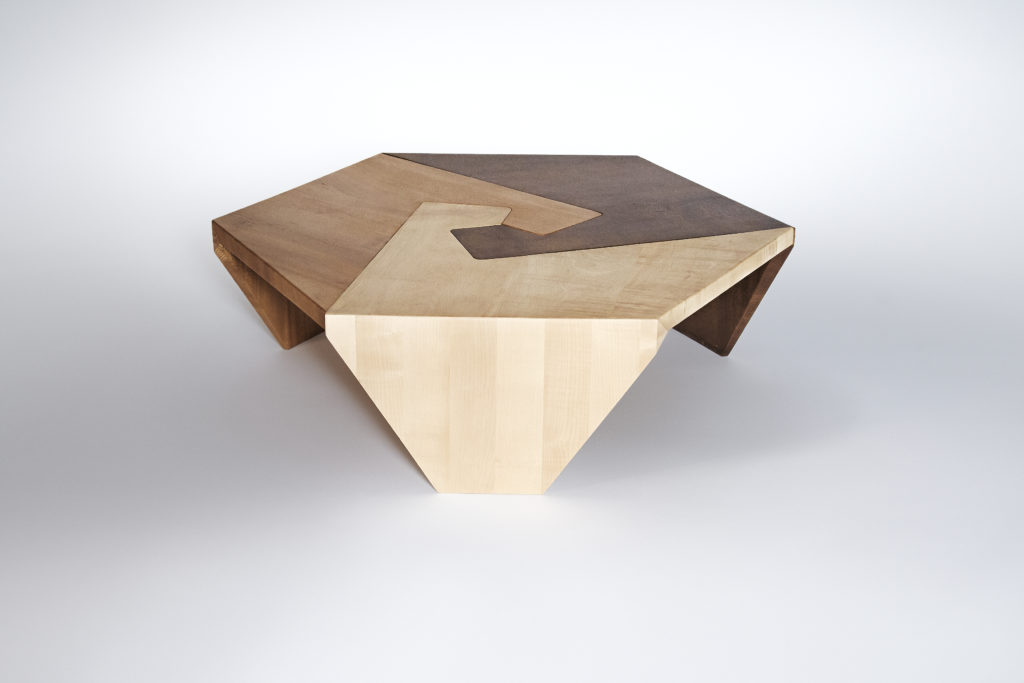 How do you view Scotland as a place for celebrating craft?
I feel the strength in the Scottish crafts scene is in its encouragement of individuals to take responsibility for their profession and to punch above their weight. There is support in Scotland for much that a maker needs to succeed in their profession.
I can look at makers in my discipline of furniture. There are one or two who are in Scotland because it is a place where things are right for them to perform really well (costs, skills, opportunity) and also it's a great platform for them to present themselves on a world stage. I came here as a student and settled. I love it here – it's the right size for me and seems to be doing the right thing.
What actions do you think would positively impact craft and making in Scotland?
Scotland has a very loud voice and is proud of what it does. It would be lovely if people thought of what's happening here as an example to learn from. There's some fabulous stuff happening. For example, Craft Scotland has brought some really interesting and powerful people from outside of Scotland to its annual conference, which we as makers have ready access to. I'm not sure if it happens, but it would be exciting to export our own skills to other places, as ambassadors, teachers and exhibitors.
I think for a developing craft career, makers need a clear way to exhibit or find their pieces in collections. Developing an ecosystem where craft is sought after could be instrumental to this.
What actions do you think would positively impact the craft sector in Scotland?
MAKE feels like a starting point for policy and facilitating a craft ecosystem. What is our craft agenda aiming to accomplish? Is it about making craft a more significant part of the Scottish economy? Is it about educating people so that we have a population who are fulfilled and who can think about careers in craft?
A funding strategy feeds into all of this. Diversity and inclusion should feed into this Policy. Where is the place of large organisations like the V&A Dundee or The Lighthouse, for instance?
Part of a maker's career portfolio is that they want to belong and be part of collections – GOMA has a history of collecting craft work.
As a maker, it would be great to be on a continuous path, showing ever increasing high quality, original work in Scotland. That is a career aspiration for every maker, aside from the challenge of earning a living.
We celebrate inclusivity as a community, but it's that very inclusivity that means we are not exceptional. We like everybody to feel that they are included, which makes us uncomfortable about selection. Perhaps that is something that could be addressed?
Jonathan worked in industry for 30 years before entering the crafts world professionally. Passionate about creativity, collaboration and how everyone has the potential to fulfil themselves creatively, he has chaired the Scottish Furniture Makers Association and is on the advisory board for Craft Scotland.
Jonathan develops furniture design ideas from his workshop in Aberdeenshire. Experimentation and passion are at the heart of Jonathan's process. He works to commission as well as designing for small batch production runs.